Tuesday, December 11, 2012 6:30 PM to 9:00 PM
NOTE NEW LOCATION *:  DUFFY'S at 4746 N Congress,  Boynton Beach fl 33426
Hi there my fellow Patriot friends. It has been a long hard road and we can celebrate a number of accomplishments and as our heavy heart can attest some disappointments as well. However our work has really only just begun. Together the 912 will stand on our Principles and Values and will NOT bend in our beliefs. Let us join together to not have a meeting, but to share a meal… some drinks… and congratulate yourself on all the hard work you have done and share those memories with us. Gather together and talk about our families, our friends and what is coming ahead. The outcome of the election only solidifies the need for all of us to shore up the friendships in the 912. Know who you can really count on when times get tough. Please join my family at Duffy's, order a meal and partake in a beverage. Please RSVP below so I can give Duffy's a head count come early and come hungry so we get your order in. I look forward to seeing all of you again and ready and willing to listen to some ideas for the coming New Year and I am also hopeful for our future and would love for you to let me know if you are interested in taking a more active role. Email me or call me or just let me know at the party. Come dressed in casual festive attire and bring a friend 🙂 
God Bless, Shannon and Doug Armstrong
561-506-5258 
*2 for 1 happy hour all day; 20% gratuity added to all checks, separate checks ok
Please note –  if you can bring a new unwrapped toys specifically intended for children in the hospital at Christmas. This is our 11th Anniversary doing this with our family. It something we do regardless of economic status…. it is to bring Prayer and Joy to a family stuck at the hospital with an ill child. Books, ipods, puzzles, remote control cars(with batteries) footballs, etch and sketch, stuffed animals and baby blankets, teething rings, baby dolls, trucks and cars, craft kits, and handheld games, gift card for a meal for the family to order out. Kids range from new born to 18years old. Anything is appreciated – if you would like to join us Christmas Eve to help deliver please let me know. We go to Palms West Hospital.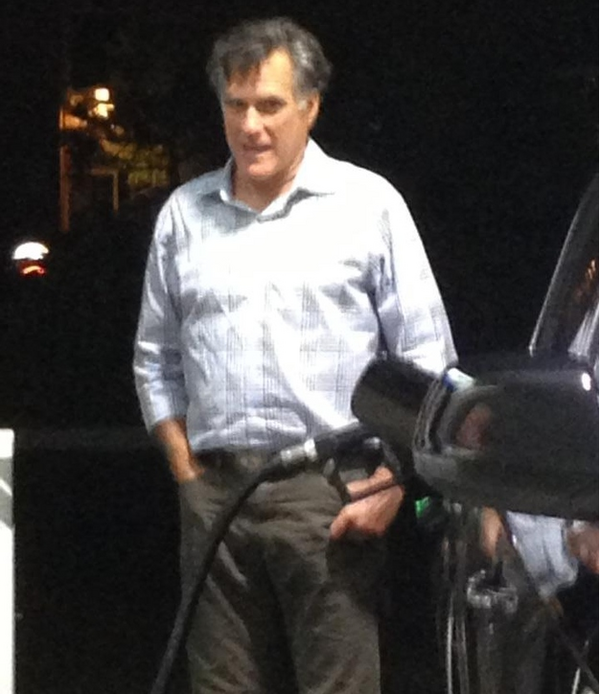 On Thanksgiving we give thanks for the relative blessings that have been bestowed upon us. For our good health, for the food on our table this day, for the dwelling that shelters us from the forces of nature, for our family and friends who share in our good fortune, for peace and prosperity within our land.
Some of us feel that we as a nation have just suffered a momentous defeat, a crack in our very foundations. The Rubicon has been crossed, the tipping point has been reached, the predictions of de Tocqueville have come to pass, the inmates have taken over the asylum. With our very liberty in the balance, our countrymen have chosen very badly. Many predict that the end will come soon, the factories will close, the store shelves will be bare, the farms will lay fallow, the old and sick will be left to die. A new American Cultural Revolution is upon us. Who is John Galt?
But life goes on. We may be staring into the abyss, but it would not be the first time in our history. We are a resilient, creative, courageous and resolute people. We are also ornery, God-fearing, opinionated, agresssive and not easily trained to the saddle. We have fought against creeping socialism and lost a battle, but we haven't lost the war. Our political system is intact, our government remains divided, and the conversation continues. And we have turkey and dressing and cranberry sauce.
At the first Thanksgiving in 1621, the Plymouth Colonists celebrated their first successful harvest. In those days failure had real consequences. A successful harvest meant you could survive the winter and live to strive another day. We have come a long way.
So enjoy this respite of Thanksgiving and reflect on all of our blessings and all the resources we still have to determine our own destiny.
That which doesn't kill us makes us stronger.
Latest numbers on PBC Elections site seem under 0.5%
My husband Doug wrote this and I wanted to share…
============================================
"…and whether I have EARNED your vote or not: I have heard you. I have *LISTENED* to you…"
"I have never been more HOPEFUL, about America…"
"We are not as divided as the pundits would suggest…"
"We are, and forever SHALL BE, the United States of America!!!!"
Ladies & gentlemen, fellow Americans – the President of the United States: BARACK OBAMA.
*FOUR MORE YEARS.*
I have sat quietly stunned for over an hour, trying to accept the meaning of this democratic moment. I can only think of Senator Padme Amidala's pained (if prescient) observation, in "Star Wars: Episode III – Revenge Of The Sith", after Palpatine declares himself "Emperor" over the (former) Republic…
"SO, THIS IS HOW LIBERTY DIES – WITH THUNDEROUS APPLAUSE."
My husband Doug Armstrong wrote the first part and I wanted to share my thoughts afterwards.
EARLY VOTING campaigning was verrrrry interesting over the past week. Many "spirited discussions" had in line about political party, race, nationality, public policy, our founding fathers, the US Constitution, culture vs values, and the American dream. I'M TIRED… and now, it is TIME. After 4 years of hard work and long nights by my wife, myself, and a few who believed & chose to stand up – I'm ready for REST.
Its time for the American electorate to choose their own fate, or their destiny. Within 48 hours, either way, the United States will end up with the self-fulfillment of these famous words, for the next 4 years: "YOU GET THE GOVERNMENT YOU DESERVE…"
 From Shannon Armstrong
It has been incredible … I have been emotional this evening. Thinking back to the last Presidential election and how much our country has changed both good and bad. I have seen so many people grow around me and others slide backward. Personally my faith has grown stronger, my family bonds are firmer and the love for my Family and Country know, no bounds. No matter what occurs, I will stand for my faith in Christ and I will stand up for my family and my country. Our journey will be long and worth it in the end. I look ahead to a Romeny victory firmly in my heart and I know that we will, no matter what happens… have work to do ahead.
I head to bed after her having a celebration time of reflection with  our good friends for all the hard work in the last few years and look forward to tomorrow I get to vote!  I love this land and our country.
See ya at the polls.