South Florida 912 Co-Sponsors PBG City Council Candidate Forum
---
Palm Beach Gardens City Council

Candidate Forum
Join us for an evening of in-depth discussion of city issues with the candidates for the March 12th election in Group 4. The seat has been vacant since former Mayor (and current candidate) David Levy resigned to run for the County Commission.
Moderated by Daniel Martell, President and CEO, of the Economic Council of Palm Beach County.
Thursday, February 28, 2013
7:00 PM
Gardens Branch, Palm Beach County Library *
11303 Campus Drive
Palm Beach Gardens, FL 33410

The candidates are:

For information, call 561-972-8789
This event is jointly sponsored by:
Palm Beach County Taxpayer Action Board
Palm Beach County Tea Party
Palm Beach Gardens Residents Coalition
PBGWatch
South Florida 912

* This program is not sponsored/endorsed by the Palm Beach County Library
Candidate Biographies
---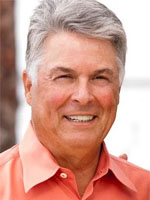 David Levy
Florida native David Levy was born in 1960 and is the owner of environmental engineering firm Southeast Remediation Technnology, and an adjunct professor in environmental geology at Palm Beach State College. He received a B.S in Geology from Florida State University, and a M.S. in Geological Services from Virginia Polytech.
He is the former Mayor of Palm Beach Gardens, and was a City Councilman from 2004 through 2012. County-wide, he chaired the League of Cities Environmental Committee, the Regional Hazardous Material Oversight Committee and the Water Resources Task Force, as well as participating with Workforce Alliance, the Biotech Land Advisory Board, and the Loxahatchee River Management Coordinating Council.
---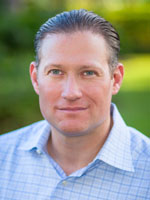 James D'Loughy
James D'Loughy, is a long-time resident of Palm Beach Gardens. A lawyer of over 17 years, James is the founder of AdvisorLaw PLLC, a legal firm that represents clients in complex business matters. He helps individuals and small businesses alike protect their assets, resolve conflicts, and plan for a rainy day.
James's knowledge of politics is informed by a degree in political science as well as experience working on Capitol Hill. Having worked on corporate transparency and compliance issues, James seeks to bring a new level of ethical governance to the Palm Beach Gardens City Council.
James lives with his wife, Anne Louise, his two daughters, Fredericka and Wilhelmina, and his newborn son, Maximilian, in Frenchman's Reserve, where he volunteers his time as a member of the community's governing body.
Moderator Biography
---
Daniel Martell
Daniel Martell is President and CEO of the Economic Council of Palm Beach County, a not-for-profit, non-governmental, non- partisan organization established in 1975. Its members come from all geographic areas of the county, represent all major business categories and encompass all sizes of businesses. Its mission statement is simply, "Create an environment to help business prosper."
Mr. Martell came to the Economic Council of Palm Beach County from local sugar company, Florida Crystals Corporation as Vice President of Real Estate. His responsibilities at Florida Crystals included overseeing local government affairs, corporate land development, and real estate investments.
Beginning his career as the Director of Government and Political Affairs for the Gold Coast Builders Association, he was responsible for the regulatory and political issues confronting the home building industry in Palm Beach and Broward counties. He received his undergraduate degree in Political Science from the University of Florida, Juris Doctor from the Shepard Broad Law Center at Nova Southeastern University, and obtained a Certificate of Corporate Finance from Cornell University in 2011.