We're dedicating our family's participation in the Sunshine Sprint next month to the life and memory of our friend, Jason Shields.  Please help us reach our fundraising goal with a donation that benefits cancer's youngest victims.  Follow the link below to Team Jason's web page, and find out more about the Sunshine Kids.
http://www.active.com/donations/fundraise_public.cfm?force_a2=yes&ckey=sunshinesprint2013&key=TeamJason
We'll post pictures of the event here next month as well.  Thanks for your support.
Many of you are probably, like me, still down in the mouth from last month's election results.  Since November 6th, I've been trying to pick up inspiration anywhere I can get it.  My family and I braved the crowds at the movie theater on the night of Christmas Day, and took in the latest adaptation of Victor Hugo's "Les Miserables".  The tale of Jean Valjean's redemption, and ultimate salvation, as well as the struggle of the ill-fated "republican" — small 'r' — students at the barricade has always been a favorite of mine, even when set to music.  Despite some less than operatic singing by some of the leads in this latest incarnation of the musical, the message was still powerful, and as the credits rolled in the packed theater, the audience stood and cheered, wiping away tears in between the claps of their hands.  I was one of them, and while applauding, I couldn't help but think of some of our own marches and rallies in the last 4 years — the joy of the small victories, the sting of the losses, and the commraderie and fellowship we all shared in the struggle.  If you've not read the book, I'll loan you my copy.  If you can see the movie, do so.  Better yet, see the musical when the touring company comes to Miami in February.  Here's the stage show's finale, courtesy of YouTube.
http://www.youtube.com/watch?v=FmaTNf4YhEs&feature=plcp&list=FLNp9UYtOa8CeTYviQc0dWpQ
Hopefully, the words give you some strength.  I've cut and pasted them below.  Healthy, safe, and prosperous New Year's wishes to all.
Can you hear the people sing, singing the songs of angry men?
It is the music of a people who will not be slaves again.
When the beating of your heart echoes the beating of the drums
It is the future that they bring when tomorrow comes.
Do you hear the people sing, lost in the valley of the night?
It is the music of a people who are climbing to the light.
For the wretched of the earth there is a flame that never dies.
Even the darkest night will end and the sun will rise.
They will live again in freedom in the garden of the Lord.
They will walk behind the plough-share, they will put away the sword.
The chain will be broken and all men will have their reward.
Will you join in our crusade?  Who will be strong and stand with me?
Somewhere beyond the barricade is there a world you long to see?
Do you hear the people sing?  Say, do you hear the distant drums?
It is the future that they bring when tomorrow comes…
Tomorrow comes!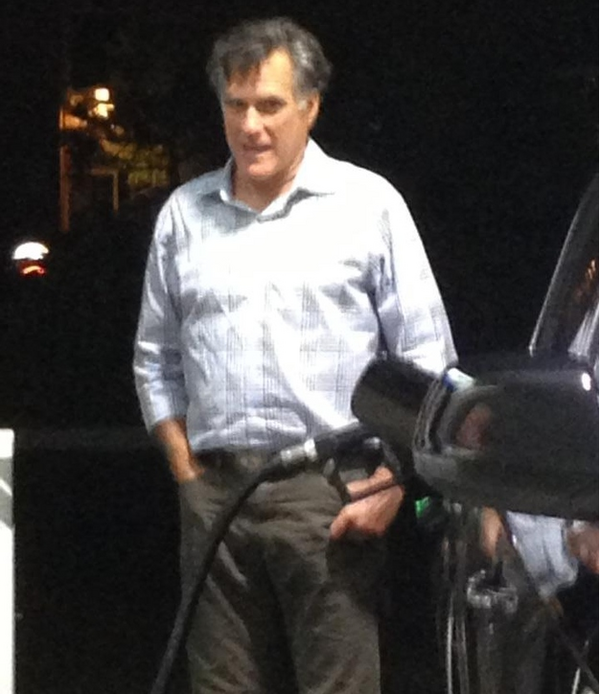 UPDATE!!! posted June 24th @ 1:30pm — Due to travel plans or work constraints by many of group's members, this event will not be an "official" meeting or social.  The church's services on Sunday, July 1st are at 9:00am, 10:30am, and 12:12pm, and obviously, if you care to have breakfast before or after you attend the service, the Original Pancake House will be open for service as usual.  If you've never gone to one of Christ Fellowship's annual patriotic services, we highly recommend it for the whole family.
"Blessed is the nation whose God is the Lord", says Psalm 33:12
"If my people, who are called by my name, will humble themselves and pray and seek my face and turn from their wicked ways, then will I hear from heaven and will forgive their sin and will heal their land.", says 2 Chron. 7:14
This Thursday is our country's National Day of Prayer.  Check with your church or place of worship for specific details on what they are doing to mark this day.  If they aren't, ask them for permission to coordinate it yourself. and get on the phone to your fellow parshioners or congregants and put the event together.  Truth be told, it doesn't even have to be in a church — remember, wherever 2 or more are gathered . . . .
The church I attend, Christ Fellowship, is keeping their prayer center open the entire day for anyone to come and pray for our nation.  Here are their details about NDP:
http://gochristfellowship.com/events/national-day-of-prayer/
. . . . and here's the official site from the NDP's chairman
http://nationaldayofprayer.org/news/honorary-chairman/2012-national-prayer/
May the Lord bless us all this year, and forever.
Right now, America is in crisis: we have been besieged by financial debt, terrorism, and a multitude of national disasters. As a nation, we must come together and call upon Jesus to guide us through unprecedented struggles, and thank Him for the blessings of freedom we so richly enjoy.  Some problems are beyond our power to solve, and according to the Book of Joel, Chapter 2, this historic hour demands an historic response.  On August 6, Christ Fellowship will join other churches across the nation to pray for an historic breakthrough for our country and a renewed sense of moral purpose.
 
If you are so moved, please take your place with thousands of others to ask for God's forgiveness, wisdom and provision for our state and nation.  Everyone is welcome to pray at anytime during the vigil on August 6th, however, co-ordinators have scheduled Christ Fellowship to cover the prayer time between 6 a.m. and 8 a.m. during this 12-hour vigil for our country. Other churches across the U.S. will continue the vigil through 6 p.m.
When: Saturday, August 6 from 6:00 a.m. – 6:00 p.m.
Where: Gardens Campus of Christ Fellowship Church, Groot Center
This is Mitt Romney's first campaign commercial for 2012. Whether or not you like Mitt, ya gotta love this ad — It's vintage Reagan. One of the graphics at the beginning could have just as easily read "Are you better off now than you were 4 years ago?" Election Day 2012 is 16 months away.
Game on.
Who: The South Florida 9.12 Project, and all other freedom-loving Americans within the sound of my voice (or at least within view of my typing)
What: Fellowship breakfast and patriotic Sunday services
When: July 3rd, 2011 at 10am
Where: The Original Pancake House, 4364 Northlake Blvd, in Palm Beach Gardens (just west of I-95)
Why: If you have to ask that, click here and be gone with you! 😉
How: Take I-95 to Northlake Boulevard west, about 3/4 mile on the south side of the street.  One if by land, two if by sea.
If you missed it last year, here's your chance to be a part of an incredibly moving patriotic service celebrating our country's birth, as delivered by our own local member of the Black Robe Brigade, Pastor Tom Mullins.
A special request from the organizers this year; bring children — they don't even have to be yours!!! Bring the neighbor's kids if you can, or your daughter's friend from soccer!  Let them hear our history from an unfiltered source, let them hear the music we sing in the joy of our freedom, and let them see YOUR love for our country.  Kids may not do what you say, but they see what you do.  Charles Barkley may not be a role model, but you can be!!   The service we'll attend starts at 12:12pm — just a short drive west from the Pancake House. 
So we can all sit together at both the Pancake House AND the church, please RSVP below with how many folks you will bring.  Look forward to seeing you there.
(Ed. Note – see comments below – David Barton of Wall Builders will not be at the service as previously listed)
Event Tracking

You must be logged in to join the event.
In the wake of the devastating Alabama tornados, Florida 912ers, Tea Partiers & Patriots banded together to help our neighbors.  Through the efforts of tireless volunteers, we were able to deliver thousands of dollars in gift cards, 10 pickup trucks & trailers and a 53' semi-truck loaded with much needed supplies to the Christian Service Mission, (CSM), of Birmingham. CSM is a network of 25 Alabama churches distributing food and supplies to all areas of Alabama, particularly the small towns, from their 150,000 square foot warehouse. God bless everyone for their generosity and hard work!
It is important to note that Alabama is still in crisis. People continue to live in tents and donations are still very much in demand. If you would like to help please consider sending a gift card using The 912 & Tea Party Disaster Relief Program , or by visiting http://www.csmission.org/index-3.html.
For a look at how the Tampa area groups performed, click HERE.
SPECIAL THANKS TO ALL THE GREAT PATRIOTS WHO MADE THE ALABAMA CONVOY FOR KINDNESS A SUCCESS:
The Florida 912 Project:
A very special thank you to former 912 State Coordinator Don Hensarling for working tirelessly to set up the 912 & Tea Party Disaster Relief Program, http://912teapartyreliefprogram.com/, where patriots can have gift cards delivered to the Alabama Christian Service Mission. Special thanks as well to Publix and Wal-Mart for facilitating this program.
Abigail Adams Project, Pinellas 912 & Tampa 912
Filled two pickup trucks and a trailer full of supplies including 2 brand new chain saws.
Organizers: Karina Morrison of the Abigail Adams Project and Art Wayland of Titan Sign Posts. Special thanks to Karin Jaroch, Kathy Haddon, Pam Bollenbacher and Bill Thomas.
Businesses: Titan Sign Posts, Target of Tampa
Brevard 912 & Titusville Patriots:
Filled a pickup truck and 20' trailer with supplies.
Organizers: Marion Rowe and Barbara Knick of Brevard 912, Keith Davidson of Melbourne 912, and Don Forward and Bud Abbot of Titusville Patriots.
Deland 912:
Filled a pickup and trailer with water and supplies.
Organizer: by Keith Wilson & AAC Computers.
Volunteers: Special thanks to Don & Dianne Kepus who delivered the goods to Alabama.
Businesses: AAC Computers
            
 
Lake Mary 912 & Eastern Orlando Tea Party:
Organizers: by Kathy Gibson of East Orlando Tea Party & Tina Woode of Lake Mary 912.
Volunteers: Special thanks to Patti Green, Ben & Dan Pittman, Erick Bright, Col. Frank Bright, & Deborah Besselvre for developing a marvelous brochure and press release.
Businesses: Fat Boys BBQ of Kissimmee, Insight Financial CU in Lake Mary, Tijuana Flats of Casselberry, Net Complete of Maitland, Fountain Auto Mall of Orlando, CiCi's Pizza of Winter Springs, WFLA AM 540 Radio host Bud Hedinger,
First Coast Tea Party:
The generosity of Jacksonville, Florida amazed us all! The First Coast Tea Party filled and entire 53' Semi trailer with donated supplies including an entire flat of medical supplies from Healthlink! Organizers: LeAnne King, Leanne King, (yes there are 2 of them!), Billie Tucker, Carole McManus. Special thanks to Volunteers: Tom Wing, Debbie Gonzalez, Diane Powers, Carole McManus, Tom Duncan, Jeff Perry, James Kring, Joshua Warren, Lori Loschiavo, Leanne King, Dale O'Brien, Jane Carr, Roma Cox, Tom Cox, Jacqueline Cottingham, Drew King, Joan Secrest and a few that were just dropping off stuff and offered to help.  A special thank you to Tom W., Tom D., Joshua, Lori and Drew for all the additional hours you put in.
Outstanding donors & businesses: Frank Houpt – for donating an entire pallet of water, Michael Jackson – for donating a wood chipper, Chip King – for building 16 awesome crates for the truck to put the supplies and cardboard boxes in, the use of a forklift and all the hours he spent running errands and keeping things organized, John Sanders & Freedom Expedited Services – the trucking company who delivered the donations to Alabama, Healthlink for providing an entire pallet of medical supplies, Baymeadows Moving & Storage, Sports Mania, Lera Plastics, AA Fiberglass, Suddath, Ft. Caroline Christian Church , Channel 4 News Reporter Hailey Winslow for spreading the story and the anonymous patriot who donated the gas money for the semi-truck.
Santa Rosa Patriots:
Sent over $400 in monetary donations to Alabama
Organizers: Wayne Smiley, Sharon Glass & Sam Mullins.
South Florida 912:
Sent $730 in donated gift cards to Alabama
Organizers: by Ed & Mandy Fulop
Tallahassee 912:
Organizer: Angie Prichard,
Volunteers: Matt Johnson, Janis Paulsen, Amber Chentnik
Businesses: Executive Investigations of Tallahassee, Old Navy of Tallahassee, YMCA of Tallahassee.